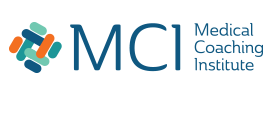 Learn to create a difference
for your clients through Medical Coaching
Do you have
a calling
to coach people through life-changing events, health and medical challenges?
Have you ever found
yourself trying to support a client through a painful ordeal and didn't have effective tools?
Are you holding
a belief that it's hard to make a living and earn money if you focus on health and medical coaching clients?
Do you
want
to influence more people through your coaching and make this world a better place?
As the number of people coping
with of chronic stress and illness grows
we come across these challenges both
professional
and personally.
As coaches we face three challenges:
Finding
the right professional model and methodology to create sustainable change
Presenting
our added value in a way that attracts clients
Creating
an authentic and relatable professional  identity
This training program will give you the ability to:
1
Coach clients though a medical crisis, and a chronic illness
2
Coach clients suffering from severe burnout
and chronic stress
3
Use cutting edge coaching techniques
4
Increase the added value you can offer corporate clients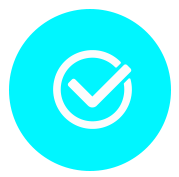 You will become
a part of a professional international community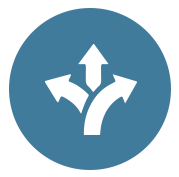 You will know
how to take your
coaching to
the next level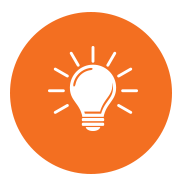 You will expand
the range of
your personal
leadership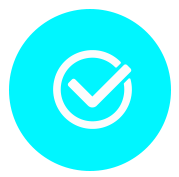 You will learn
how to become
a source of
inspiration and
influence
My name is Shiri Ben-Arzi.
I am a Medical Coach, Medical Coaching Master trainer, Coaching supervisor, workshop facilitator and international lecturer.
I am the CEO of MCI – Medical Coaching Institute and the originator of the MCI Medical Coaching model.
In addition, I have been qualified as a Co-Active coach, a Health Coach, ADD/ADHD coach, NLP Master Practitioner, Time Line Therapy Master Practitioner, META Medicine and ACE (Advanced Clearing Energetics) Master Practitioner.
My vision is to facilitate change in the medical system through Medical Coaching & communicational skills, adherence, resilience & Medical leadership trainings.
Throughout the years I have worked with international leading pharmaceutical companies, medical organizations and hospitals including: MSD, GSK, TEVA, Pfizer, Novartis, The Israeli ministry of health and many more.
Why train with MCI?
Because MCI is an international Medical Coaching School with hundreds of graduates around the world.
In addition to developing and leading programs for medical and patient organizations around the world, we have a professionally accredited coaching methodology that will teach you how to coach clients with health/medical challenges or illnesses, caregivers and healthcare practitioners.
Learn more about us – https://medical-coaching-institute.com/
Who is this training for?
Coaches that want to take their professional skills to the next level and learn how to coach clients that are coping with medical/ health issues.
Coaches that want to learn how to effectively coach caregivers.
Coaches that have a passion to learn a new coaching approach and expand their toolbox.
Coaches that have been through a medical or health issue and feel a calling to help others in similar situations.
Coaches that want to a part of an international professional community and keep developing professionally.
Coaches that are feeling called forth to make a difference and become a source of influence.
Coaches that want to be leaders and practice coaching professionally.
This program is NOT for you if:
You feel you know enough already.
You feel that you know what's good for other people that are coping with issues that you have experienced.
You don't like to be challenged or step out of your comfort zone.
You don't have the time and energy to invest in an intensive training program.
You feel that emotions, beliefs, values and thoughts have nothing to do with the process of recovering from a medical crisis.
You are not into international connections and cultural diversity.
Making a difference in not part of your agenda.
If you chose to
join this program,
we promise:
A clear and structured learning process.

Personal support throughout the program.

A diverse and effective toolbox

A new, innovative coaching approach that is in constant dialog with the medical system

Personal transformation for those who choose

An invitation to join an international online professional community
What are
you
going to get?
You will learn effective and innovative tools while having the support of a personal mentor, a peer practice group, live course mentoring sessions AND 24/7 accesses to an interactive learning platform.
This will allow to take your coaching to the next level.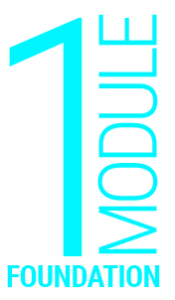 Option 2, Starts on:
November 28
2022

PROFESSIONAL ACCREDITATION:
ICF – 9 CCEU
NCHWC – 5 CE
This module includes:
5 videos + a bonus  mini-course on "empowerment through self-expression"


4 live group mentoring sessions:
November 28.
December 5, 12, 19.
MONDAYS, 7.00 PM, IST (UTC+2)
In this module you will learn:
The 'Four Stages of Medical Coaching' model
Advanced tools to create a Medical Coaching Relationship
Practical system to create a sustainable Life Vision and Medical Coaching Goals
Methods to work with personal narratives of illness and health
Basic Medical Coaching Skills Starts on:
January 9
2023


Professional Accreditation:
ICF – 23 CCEU
NBHWC – 10 CE
This module includes:
25 videos + Personal mentoring with an MCI  course mentor


8 live group mentoring sessions:
* January 9, 23.
* February 6, 20.
* March 6, 20.
* April 3, 17.
MONDAYS, 7.00 PM, IST (UTC+2)
In this module you will learn:
Advanced Medical Coaching Skills
Methods of working with the subconscious
Techniques for clearing internal and external toxic relationships
Relaxation and self-care techniques
Tools to work through anxiety and 'Fear of Reoccurrence'
The 'Body Whisper/Body Scream' approach
Advanced practices to update the belief system and clear limiting beliefs
Structure for decoding the 'Survivorship' phase
The MCI code of ethics for professional Medical Coaching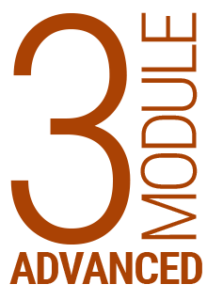 Starts on:
May 15
2023


Professional Accreditation:
ICF – 28 CCEU
NBHWC – 10 CE
This module includes:
20 videos +
Personal mentoring with an MCI course mentor


8 live group mentoring sessions:
* May 15, 29.
* June 12, 26.
* July 10, 24.
* August 7, 21.
MONDAYS, 7.00 PM, IST (UTC+2)
In this module you will learn:
Techniques to coach clients through chronic physical and emotional pain
Effective Emotional First Aid and grounding tools
The 'Medical Coaching Integrative Self-care' Model
The BTRS model for working through chronic stress and compassion fatigue
Structure to work through health and medical dilemmas
Techniques to clear medical trauma issues
Process to coach clients through loss issues
'End of Life coaching' Skills
Internship
After completing the last module you can move to the next stage of the Medical Coaching process.
During the Internship, you will implement what you have learnt in the course with the support and guidance of a professional Medical Coaching supervisor.
The internship process includes:
30 hours of Medical Coaching with 2-5 clients
13 Individual Supervision sessions with a professional Medical Coaching supervisor
What coaches are saying
about this training?
"The course provides the most thorough and comprehensive set of resources.
It's a personal and professional development in the area of emotional and mental support of people with chronic illness, acute illness, and their caregivers.
It is a MUST – Do-Course for any health care professionals who want to develop additional resources to support medication adherence, self-care, compassion fatigue, and to assist parents to be more proactive about managing their own health and wellbeing.
Thank you!"
Mariët van Linschoten
                   Holland
"The Medical Coach Course deepened my skills as a coach profoundly, on a very
deep level.
The theory, which can sound complex, is made very accessible with the
practices you do.
The combination of profound theory and beautiful instruments/tools is what
made this course so very worthwhile for me (and for my future clients)."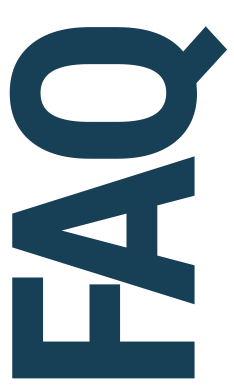 What are the prerequisites for this course?
A training (including a certificate of completion) in coaching
Do I need a medical background?
No, just a background in coaching
Am I required to take the entire program?
No, you can take part of it e.g. you can take module 1, module 1 +2 or module 1 + 2 + 3
Can I choose any module that I want?
No, in order to take module 2 you will need to first complete module 1 and if you want to take module 3 you will need to fist complete module 2
It there a timeline to the program?
Yes, you can take up to two years between each of the first 3 modules. If you plan on doing an internship you will have 6 months from the completion of module 3 to start it
It is possible to be a Professional Medical Coach without doing the internship?
No, the program includes two parts: the course and the internship. Once you have completed the program you will a Medical Coaching diploma and licence number.
Can I take only module 3 and go into internship if I have previous training as a Health Coach?
No. In order to become a Professional Medical Coach, you will need to take the entire program
Do I need to be an ICF member to attend the program?
No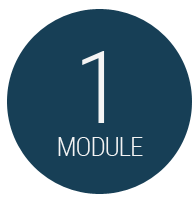 Foundation
650 USD.
Up to 2 Monthly Payments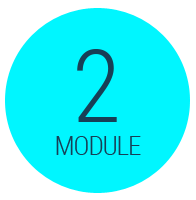 Process
1900 USD.
Up to 3 Monthly Payments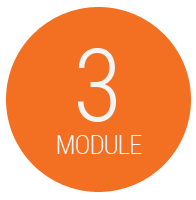 Advanced
1900 USD
Up to 3 Monthly Payments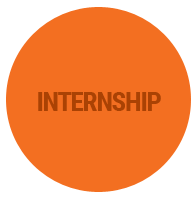 Internship
1770 USD
(paid to the supervisor)
combination options
for coaches that decided to become leaders and achieve their calling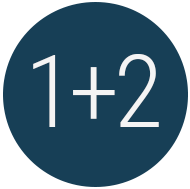 Foundation + Process
2300 USD
(instead of 2550).
Up to 5 Monthly Payments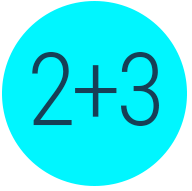 Process + Advanced
3550 USD.
(instead of 3800).
Up to 5 Monthly Payments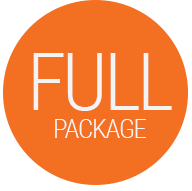 Modules 1,2 & 3
3950 USD.
(instead of 4450).
Payment options:
1 payment of 3950 USD,
5  Payments of 730 USD,
10 payments of 390 USD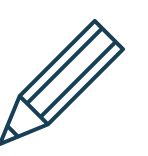 Filling
Application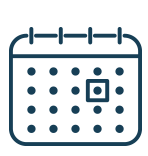 Scheduling
a talk with shiri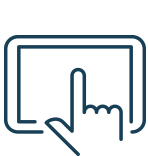 Complete
payment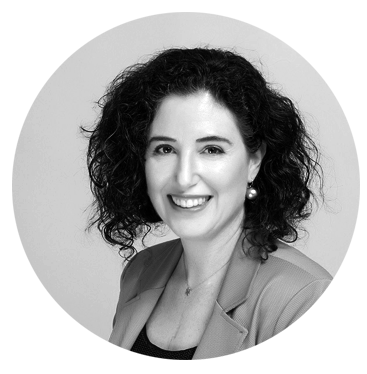 On a more
personal note:
MCI is not in the business of selling Medical Coaching courses; we are in the business of making the world a better place through Medical Coaching.
This is why it is important for me to personally talk with you before you register and pay so that we can both check compatibility.